Through significant investment in our modern facilities, state-of-the-art equipment and computer systems, fleet of late-model trucks, and professional staff, we can consistently meet or exceed your high expectations.
We maintain an inventory of more than 30,000 tons of prime structural, flat-rolled and bar steel, which can be processed and shipped, sometimes within 24 hours or less.
We specialize in the processing and sale of: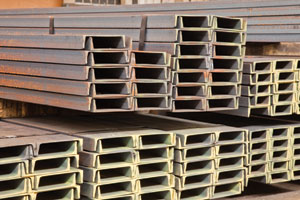 STRUCTURAL STEEL AND PIPE
• Angles
• Bars
• Channels
• Flats
• H-Beams and I-Beams
• Pipe and Tubing
• Plate
For questions about processing or a quote on structural steel offerings, contact Don Wright.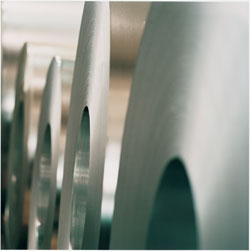 FLAT-ROLLED STEEL
• Hot rolled and/or HRPO sheet and slit coil
• Cold rolled sheet and slit coil
• HD galvanized sheet and slit coil
• Galvanneal sheet and slit coil
• Galvalume® sheet and slit coil
For questions or a quote on our flat-rolled steel offerings, contact Pete Henry.
SCRAP METAL RECYCLING
Our scrap metal recycling division has been meeting customers' scrap hauling needs for over a decade. We'll place clean, well-built 10, 20, or 40-yard scrap containers on your property, switch them out on your schedule, and we'll pay top dollar for the scrap metal you generate. Contact Carrie Goheen for more information.
SPECIAL OFFERINGS
From time to time, we have drop-cuts or obsolete material that customers or clients no longer need. As a result, we sell these pieces at a discount. If you're interested in hearing about what we have on hand, contact Don Wright.